Little French publisher Microids have slowly been building something of a name for themselves in recent years. Though they've been around since the 1980s, and found initial success in porting small indie titles, they've been biding their time, playing the long game as it were. They were careful with their project selection, wise with their investments, subtle with their marketing.
Now, their patience and cunning have at last paid off. They've been handed the reins to one of France's most beloved IPs: Asterix, star of screen, page and theme park, and a little guy who I happen to be very, very fond of.
Microids spent the first few years in possession of their shiny new moustachioed toy by tidying up some of his classic PlayStation 2 adventures – as well as attempting a follow up co-op one which, while not terrible, was too dramatic a shift for many fans – and at present they're preparing to launch his newest outing, Slap 'Em All, which looks to be a gorgeous hand-animated arcade brawler. See, kids? The message here is clear! Just wait over 30 years, have millions of dollars' worth of capital, and you'll eventually succeed! Maybe. No guarantees.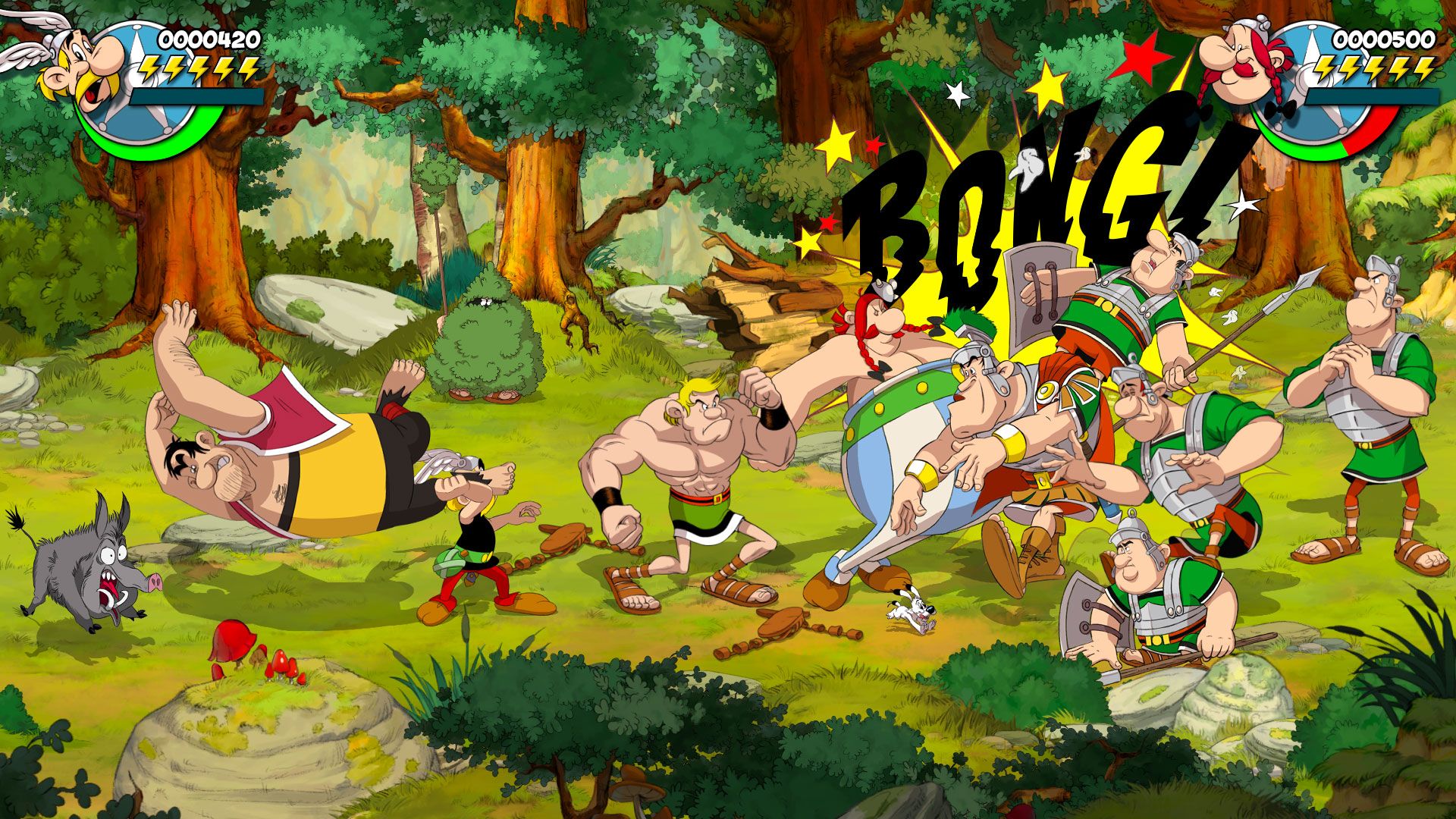 UFO Robot Grendizer
However, the Asterix franchise isn't all this diminutive powerhouse have been working on of late. Working with smaller studio Endroad, they've been putting together a game based on the anime series UFO Robot Grendizer, known Stateside as Force Five: Grandizer – because you guys just can't leave well enough alone, can you – and which was extremely popular in mainland Europe back in the day. Like, staggeringly so. I'm talking brand saturation on a level that folks looking at this (rather cheap) thing for the first time couldn't even fathom; endless reruns, merchandise, dubs, re-dubs of dubs, you name it. So it only makes sense that those enterprising Frenchmen are taking a stab at a nostalgic videogame too.
As GamesPress reports, Microids have lifted the robotic Japanese lid on some key visuals for the game. Stéphane Longeard, CEO of the company, is very enthusiastic about the development progress: "we are delighted to finally share the first screens from Grendizer. Endroad is a very talented studio and we are confident in their expertise to transcribe the universe created by Go Nagai into a great video game. We cannot wait to share more about the title's gameplay!"
Have a gander at one such image below: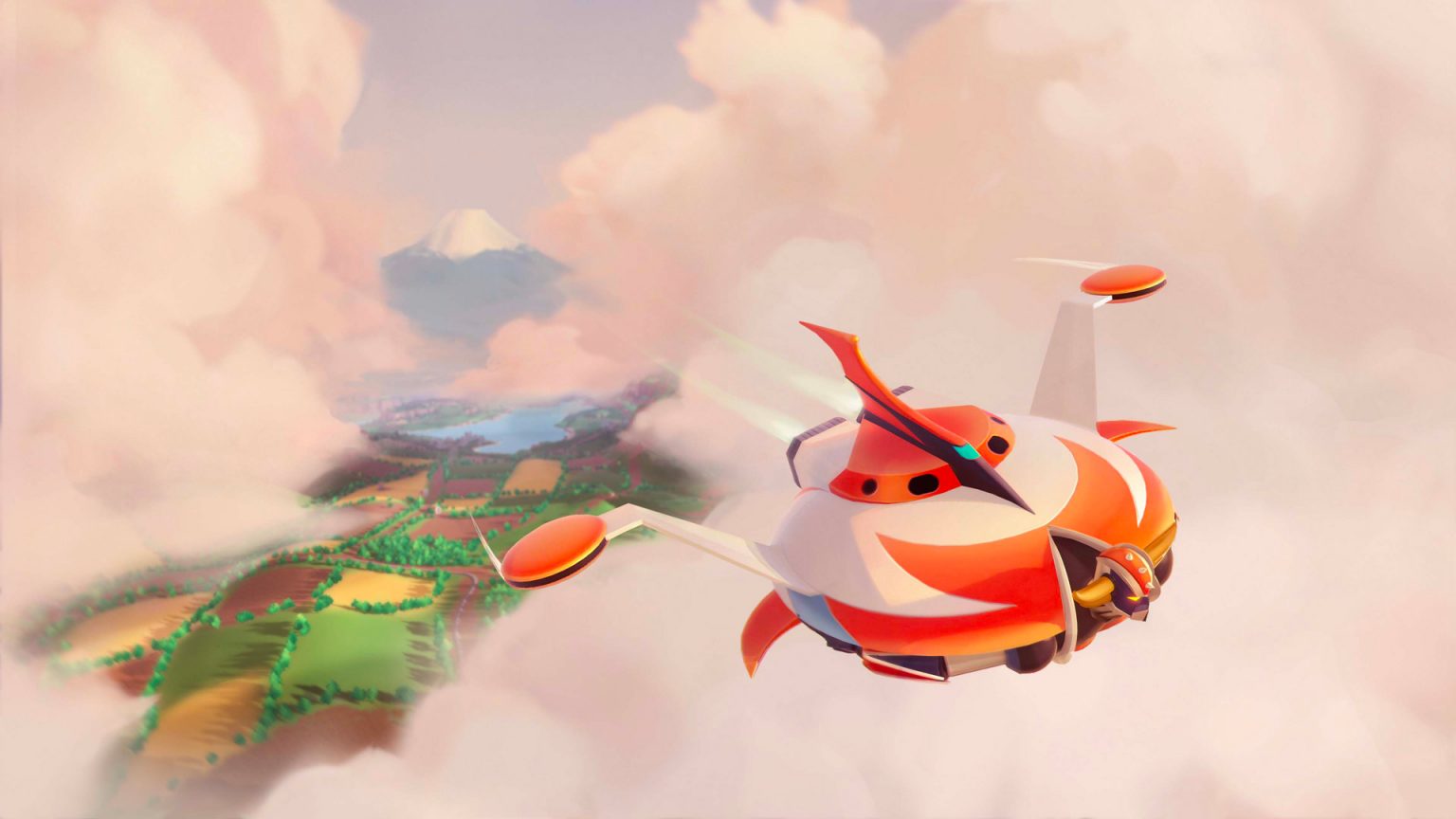 Further comments on the nostalgic significance of the project were made by Colomban Ciceron, the game's director. "We have been working fervently on the Grendizer project," he said, "aiming at the highest quality to please the fans and the newcomers alike that didn't get the chance to be introduced to Duke Fleed," (Daisuke Umon in Japan, for those curious) "and his friends. This is such an abounding universe that deserves the most focused attention to detail. We are all fans of this IP we grew up with and we're fully dedicated in providing players the game they've been dreaming about for decades. We are exceedingly grateful to be able to work on this IP and will do our very best to deliver an exceptional gaming experience."
A trailer was also posted, so feel free to take that in at your leisure too. You're all being spoiled today, really:
So. Asterix, Grendizer.. what other beloved European property could the evidently forward-thinking folks at Microids hoover up next? I'm thinking it's about time for a proper Tintin gaming adventure – or at the very least a sequel to his movie. Come on, Spielberg. You ain't that busy.
Are you a Grendizer fan? Will you be looking into the game? Let us know!
Via, GamesPress.