Features
Modern Gen
PC
Switch
Everything we know about Etrian Odyssey Origins Collection
Get ready to jump into this cool new JRPG in June!
With all the pomp and circumstance surrounding the release of The Legend of Zelda: Tears of the Kingdom, it's easy for fans of RPGs and dungeon crawling alike to forget that there's another potentially gigantic time sucker coming down the pipeline soon. In a way, it's fitting, because the Etrian Odyssey franchise always struck me as one of the lesser appreciated Atlus IPs; what with Persona being the golden child that hogs the limelight. That greedy Joker.
Etrian Odyssey Origins Collection, due out on Switch and PC this June, collects the first three entries in the five-games-to-date series; which if you're at all familiar with Etrian Odyssey will surely come as a massive boon, given that they've been locked to the Nintendo DS since the late 2000s. Perhaps it's this abject inaccessibility on modern hardware that has confined the games to relative obscurity – but no longer! For those of you who can tear yourself away from Hyrule's 200-hour quest to let another game into your life, here's everything we know about Etrian Odyssey Origins Collection!
What's in the collection?
As the title of the package (and my prior description) would perhaps imply, you're getting three massive games for your buck here. Promising "an all-in-one bundle of Etrian Odyssey HD, Etrian Odyssey II HD, and Etrian Odyssey III HD," you'll be tasked with mapping out a series of dungeons as you wander about their depths, in pursuit of whatever gubbins the obligatory fantasy plot of the day has you going after.
On the subject of narratives: though there are commonalities between the settings of each game (and the artstyles are not exactly what you'd call removed from one another), in the grand tradition of RPG bedfellows like Final Fantasy the numbered entries don't necessarily follow on chronologically. This ensures new players can hop in wherever they choose without being beholden to existing lore, though there are of course a slew of winks and nods for the devoted.
Charting an Odyssey
Here's Atlus' personal summaries of each title: the first 'un, Etrian Odyssey, will have you "building a party of explorers from nine different character classes. Create a woodland survivalist, shield-bearing protector, whip-wielding dark hunter, and more. Scour through the dungeon's many layers and fend off the unknown to discover the truth behind the Yggdrasil Labyrinth." Features that were previously married to that beloved DS touch screen, like scrawling on dungeon maps and the odd gimmicky puzzle, have been brought bang up to date, ensuring there's no need to touch anything but the controller; unless you fancy going retro and busting out the ol' pen and paper. The only way to roll.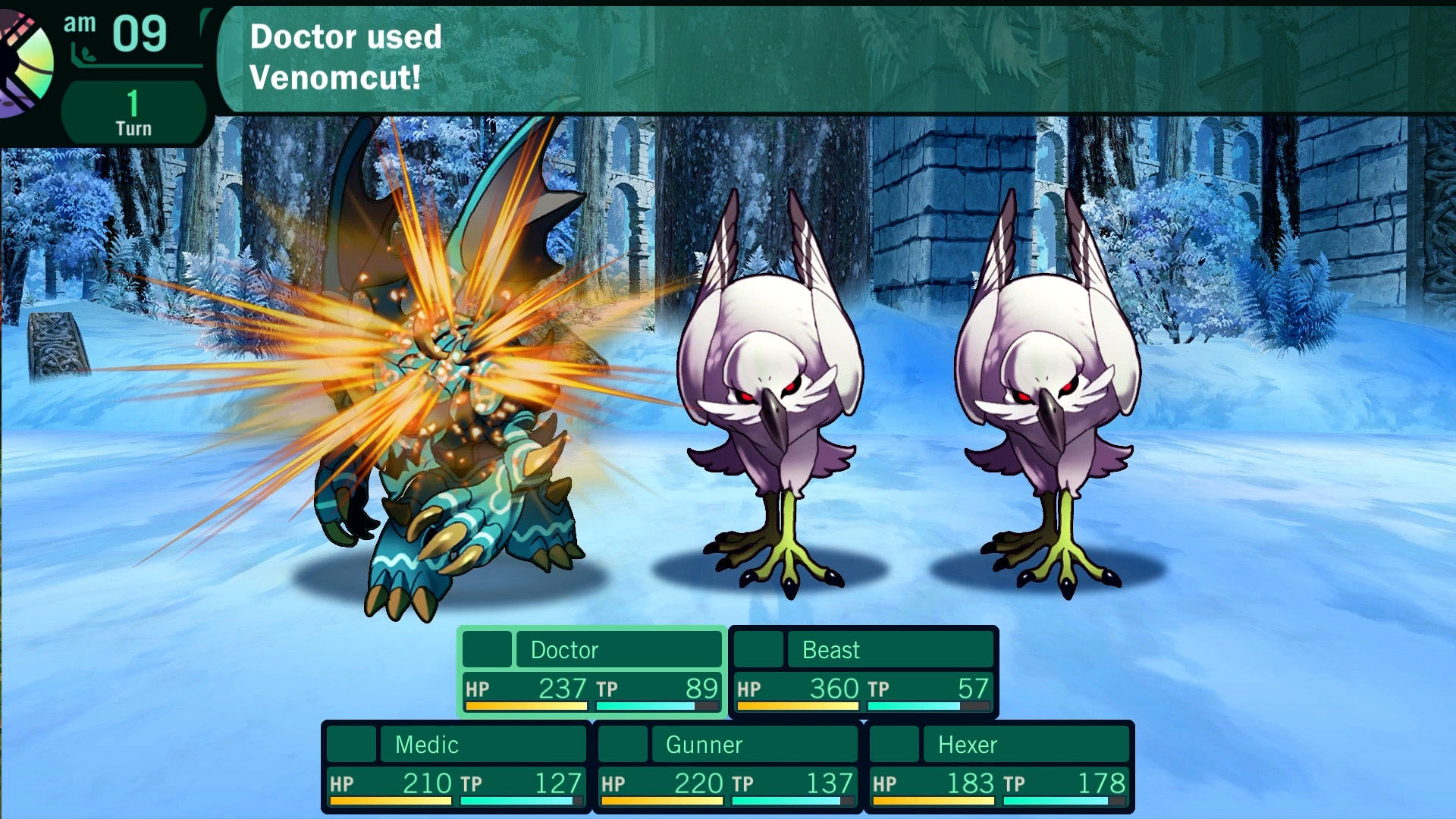 Not dissimilarly, Etrian Odyssey II sees you "build your own party from twelve different classes of heroes and climb through the Yggdrasil tree to reach the clouds, and uncover the truth of High Lagaard." The threequel, meanwhile, has you "descend the labyrinth that swallowed the mystery of Armoroad and the drowned city." It has a more exploratory, oceanic vibe than the first two, and I've seen many cite it as their favorite.
Etr-yin' hard
Aside from the updated gameplay and modern port job, the principal attraction here is the visuals. All three titles have been rendered in loving HD. They also run at a slick framerate and with numerous quality of life alterations. Save slots, difficulty settings all make the process of mapping slightly less tedious. The Switch version does feature compatibility with its undocked touchscreen, however, so if you're truly desperate to harken back to the DS days, you're covered.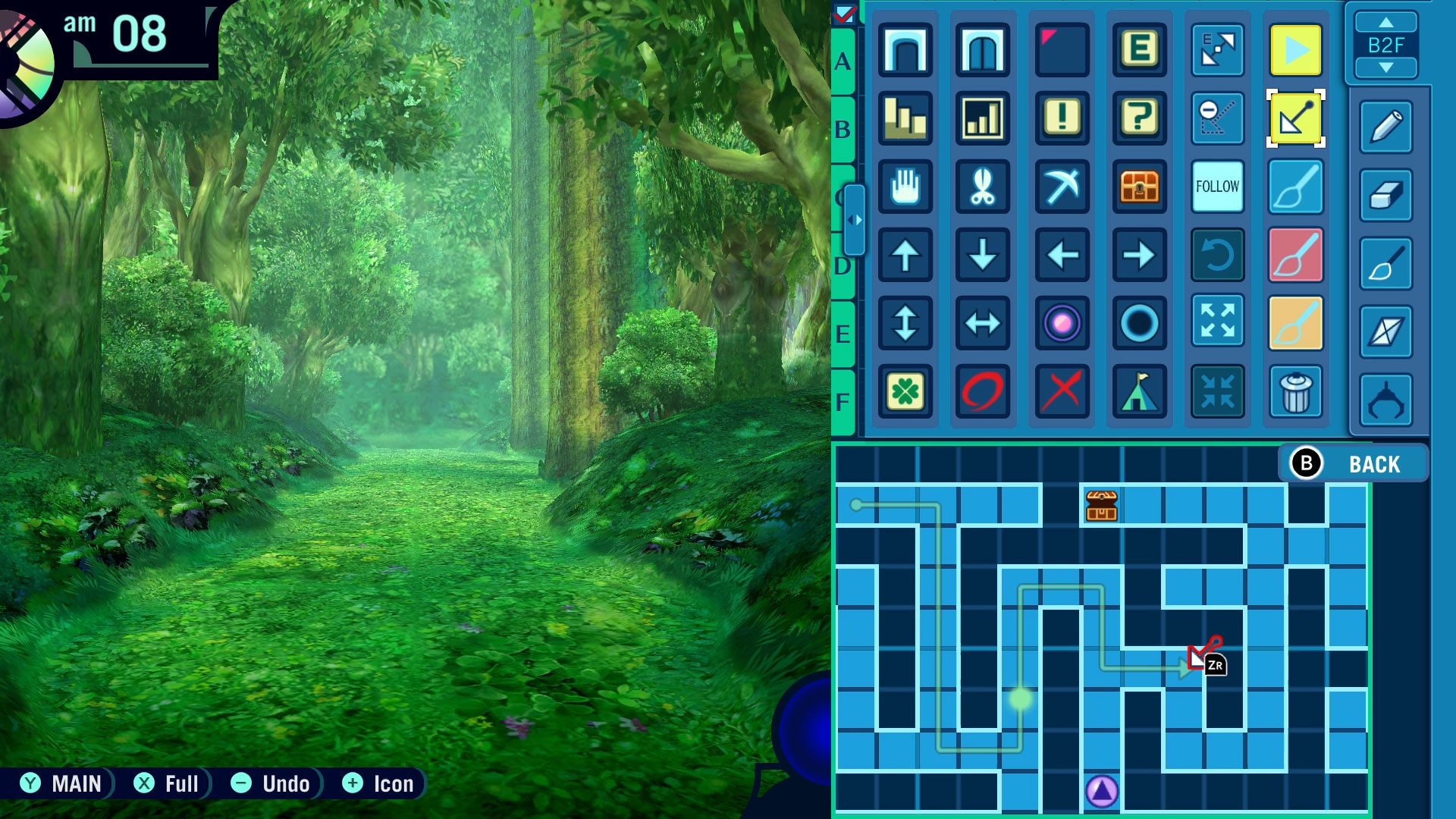 Those who pre-order will gain access to a series of SEGA and Atlus themed skins for their party members. These include the aforementioned Joker and a selection of Soul Hacker faces. As is tradition, there are a million pre-order options on offer here with different price points for each. So, you'll need to take your time selecting which is right for you. Seems to be a favorite of SEGA's, this release format. Can't say I'm a fan.
Etrian Odyssey Origins Collection ventures out this June
Etrian Odyssey Origins Collection seems to be the perfect jumping-on point for newcomers wanting to give it a shot. These will presumably be the best incarnations of these classic titles we've yet seen. So, there's never been a better time to dive into some time-honored dungeon dwelling distractions. After all, for some folks, Etria might just edge out Hyrule. You never know until you try.
Etrian Odyssey Origins Collection releases June 1 on Nintendo Switch and Steam.