Many of us cherished our old SEGA consoles. It is something that even today we look back on with fond memories. Regardless of the technological advances that first gave us the PS2, then the Xbox 360 and now the latest next-generation consoles, there is still something magical about SEGA consoles.
The allure of going back and playing on the Mega Drive is something that all fans experience. Every once in a while, there is nothing better than drilling some games on your 1990's console and remembering all the good times you had together.
When you look back through the catalogue of old games it is surprising just how many made it to market. Sports games and SEGA were never really synonymous but that is not to say that they were not there. Simply, sports games started to come into their own as time progressed. However, looking back there are still some that stand out today. What follows is a select few of the old-school sports games that SEGA offered us.
Derby Owners Club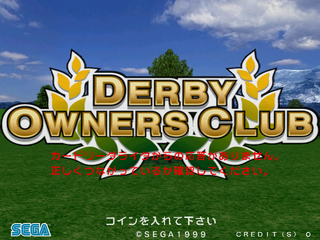 One of the first ever horse racing simulators. Here the gamer acts as the owner, trainer and jockey of a selected horse. By training your horse you can better its stats and hence better its chances of victory. You can even breed your retired horses in an attempt to sire a genetic force of horse racing nature. The game is fun and is still fun today.
Although the graphics are a bit antiquated and the action is solely based in America, we are just nitpicking.
Replaying Derby Owners Club does beg the question of whether a horse racing game would suffice today. With the 2015 Cheltenham Festival and the Grand National expected to sell out, it would suggest that there is room for a horse racing game in the modern market.
NHL '94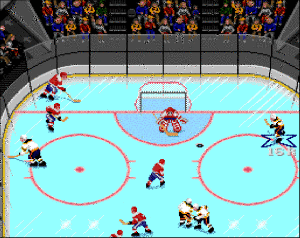 It is very strange playing on old EA Sports game. When you compare the graphics of the current game to this Genesis gem the 21-year gap really does become evident. But, and this is a big but, the current NHL 15 game is absolutely atrocious. Many fans have been left disgusted by the exclusion of some of their favoured modes, whereas NHL '94 has a special place in the heart of any fan old enough to remember it.
At the time, the gameplay was fluid and the ability to play with three other players was very well noted.
PGA Tour III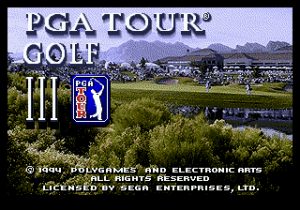 Before EA went into business with Tiger Woods, something that ended last year, their golf games went under the guise of PGA Tour. The third installment of what has become one of the best-selling game franchises in history will always be noted as one of its finest.
With a simple power and accuracy bar, it was extremely easy to play. You can make a case for this game being hardly different to the previous two. If you are talking about gameplay then you have a point.
But EA went overboard on detail, something that would define them in their later years. With eight different golf courses and 54 golfers to choose from, the choice for the time was ridiculous. By contrast, the latest 2014 version features just 40 players. Heck, you could even record replays of your own shots. The vast amount of detail put into PGA Tour III really does make it one of the greatest SEGA sports games of all time.