Creative Assembly has hired David Gniady to work on their upcoming first-person shooter. Although his name might not be immediately recognizable, the games he's worked on will be. He started on Activision's QA Team in 2006 and was quickly promoted to Associate Producer for Soldier of Fortune: Payback in 2007. He's noted in assisting in many of Activision's licensed titles before being assigned as a Producer for both Destiny titles. It's not clear what his role with the new company could be, although one should assume he won't stray far from his wheelhouse.
Creative Assembly has been working on this project for years, with only a photo shown to the public. The image shows references to a few popular SEGA franchises like Sonic and Super Monkey Ball. According to open job openings, it's going to be "Something radically different in the FPS space"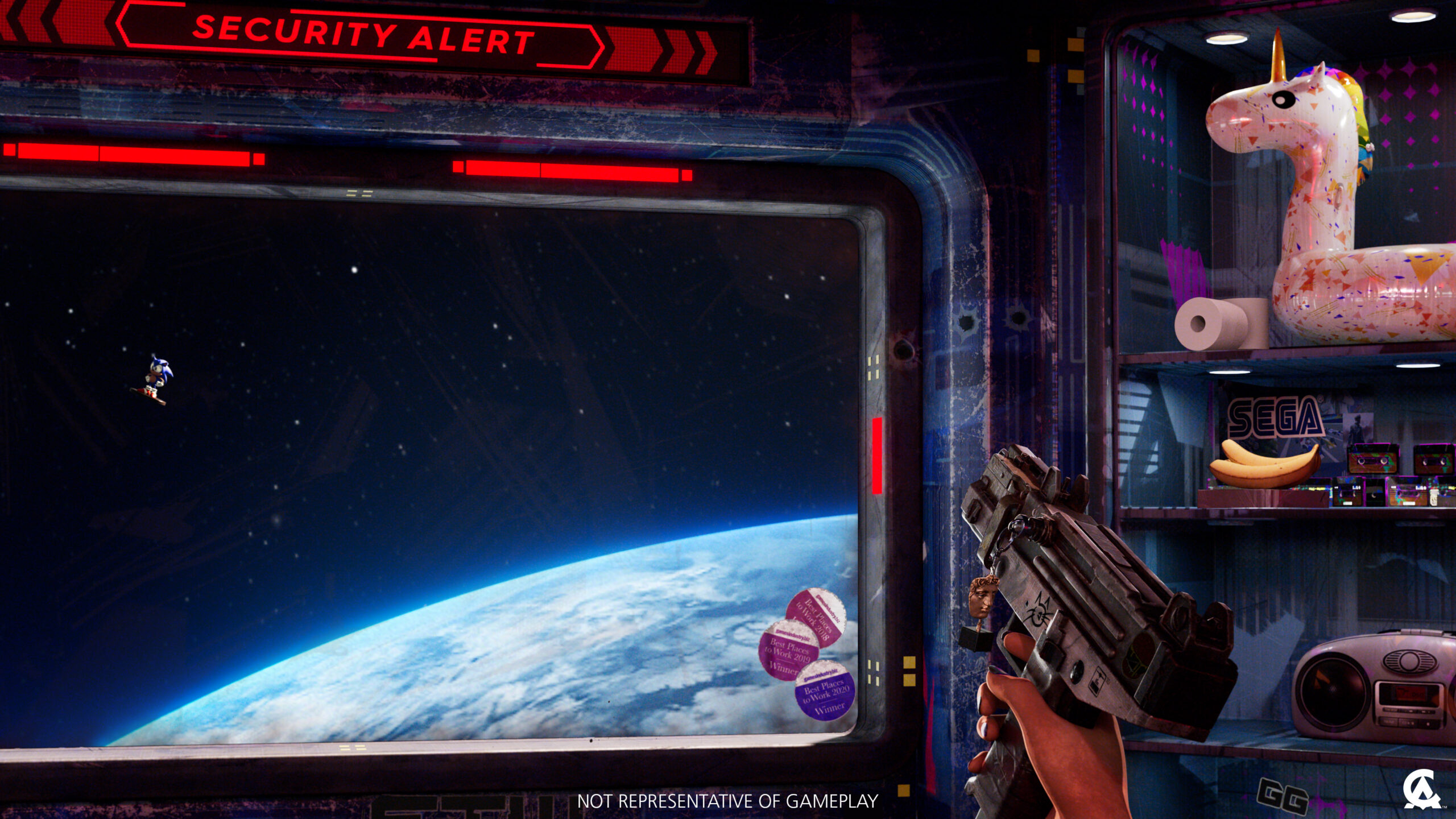 The developer first opened up job listing back in June 2018 for an unannounced "tactical FPS". Meanwhile, after years of radio silence, there was a confirmation that the project was still be worked on. "There is a new FPS game coming from Creative Assembly, and they're growing teams around new IPs," said SEGAEurope's president Gary Dale. "Our internal studios have this two-pronged strategy: do more with what you've got, and think about new IP."
During a financial presentation it was planned that 5 new projects will be released. Included in that list was "a new FPS title at a European studio" which is the anticipated title that we know nothing about.
Via, Video Games Chronicle.